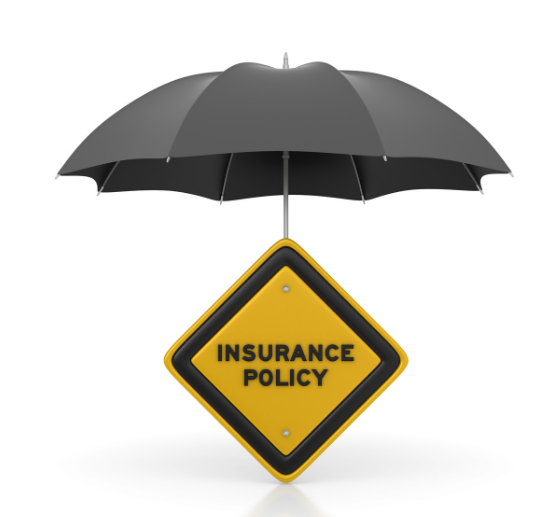 Just like any insurance policy, an Ohio umbrella insurance policy doesn't cover everything. Here's two exclusions that may be unfamiliar to you, but you should know about. If you're interested in discussing umbrella insurance, please call or click!
Personal Umbrella Insurance does NOT cover punitive damages
What does this mean? Punitive damages are legal-ese for damages designed to punish the other party. They are meant to "set an example" or "send a message" if you will.

Punitive damages are awarded for outrageous, totally reckless conduct — at least what a judge or jury perceives to be outrageous, totally reckless conduct.

You can usually buy umbrella policies with $1 million limits for $200 to $300 a year. If you need more than $1 million limits, you can usually buy each extra $1 million of coverage for $100 to $200. Think about this. For only a few hundred dollars, you can increase your per-person liability limits 10 times, 20 times, even 30 times — and it applies to both your auto and homeowners/renters/condo policies as well.

Personal Umbrella Insurance does NOT cover activities of an insured as a director or officer
This is usually a surprise to many. Do you serve as a member of a board of directors? Many of us do. There has been a longstanding assumption that an umbrella policy will provide liability coverage while serving on a board. This is only true if the following conditions are met:

– Business or association must be not-for-profit/non-profit.
– You cannot receive any compensation for serving on the board.

If the board is a for-profit company and/or you get paid for your service, the umbrella policy will not provide liability coverage for your activities on that board.

Here's some examples of more typical exclusions~Aircraft
~ Injury to an insured- you can't be liable to yourself. Remember, liability coverage pays for bodily injury or property damage to OTHERS. You, your spouse and household members are NOT others.
~ Professional Services- think malpractice or errors & omissions, such as medical malpractice, or professional insurance for lawyers, real estate agents, financial planners, and of course, insurance agents.
~ Intentional Acts- if you cause harm or injury to a person on purpose, no coverage. However, this doesn't apply if it's self-defense.
~ War
~ Nuclear
~ Pollution
~ Business- why? Because Business umbrella policies exist for business liability. The personal umbrella is not designed to provide protection for a business.
An Ohio personal umbrella insurance policy helps you live your everyday life with less worry. Call or click today! We're happy to put together a complete package so you can live your life with fewer worries.